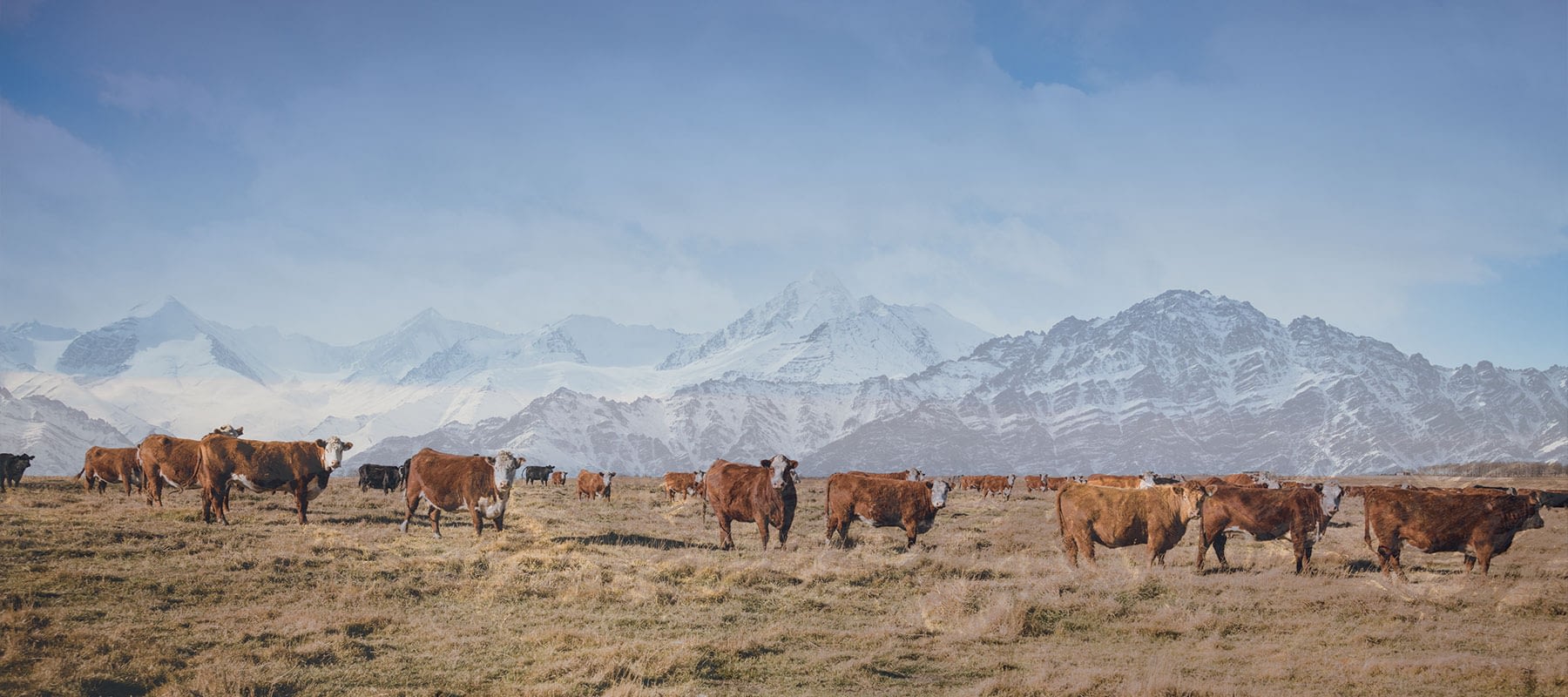 What began in 1987 as a very large multi-generation family farm is today JK Fraser Cattle, owned by Kevin and Joanne Fraser and sons Garrett and Brandon. The close-knit family works together, each with their own attributions to making their program a success. Nestled in the Rocky Mountain foothills, the beautiful Alberta ranch is just north of Cochrane.
With a purebred herd of Hereford cattle, the family takes a progressive approach in choosing genetics both for purchase and in breeding selections. Producing sound, functional cattle is the ranch's predominate goal both in their purebred cow families and also in their commercial herd. The commercial focus includes the baldy cow, as JK Fraser breeds most of the Hereford-influenced cows to Angus and Red Angus bulls. With Simmental, Red Angus and Angus influence in their commercial herd, the ranch is seeing significant gain increase in their weaned calves with the 3-rotation breeds.
On the purebred side, the ranch is utilizing GrowSafe, an industry leading technology to measure, monitor, predict and optimize feed efficiency. Bulls sold in December will include this residual feed intake data, assisting in purchase decisions.
JK Fraser's elite Hereford females are extensively utilized in embryo transfer programs.
The family welcomes you to their ranch to tour their operation!
New Hereford Plus Program Coming Soon
Reserve Champion Commercial Female